no more partying on weeknights and no more seedy mornings, i'm rolling up my sleeves and joining the 'real' world in full-time work.
despite the shiver that runs down my spine when i think of long-term commitment to a full-time, demanding job, the actual position is a pretty great snatch. it's in fashion marketing and i'll be an assistant brand manager for leona edmiston's hoisery division (a pretty well-known australian designer).
i think the enivitable long days and nights to come warrants a nice, new wardrobe...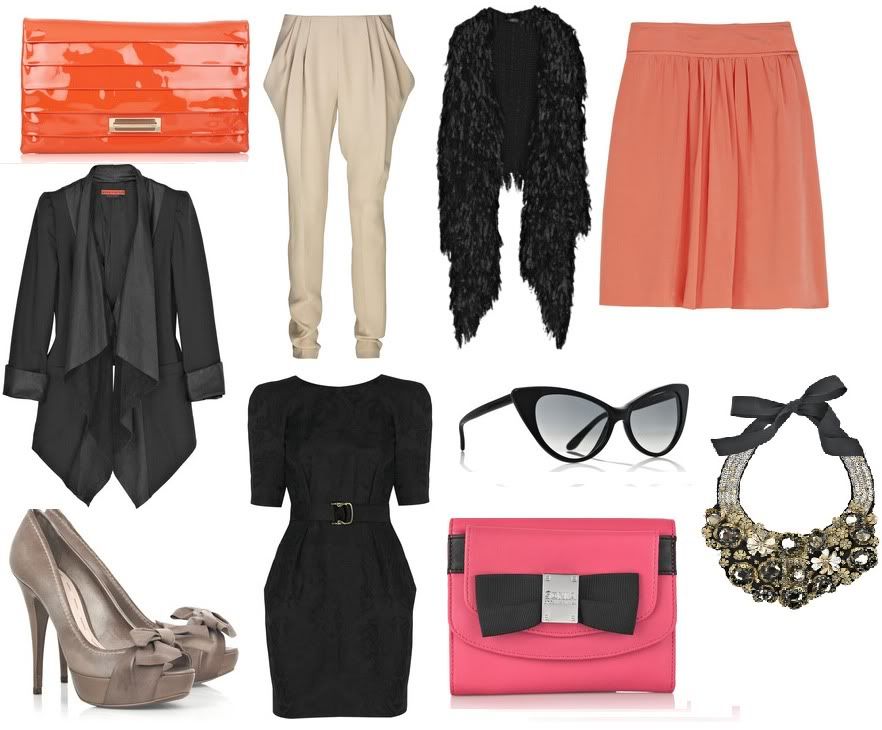 orange byron patent clutch - anya hindmarch
cascade blazer - alice+olivia
leather pumps - miu miu
silk pants - vionnet
jacquard dress - stella mccartney
hand-knitted fringed dress - dkny
nikita cat eye acetate sunglasses - tom ford
leather wallet - sonia rykiel
silk blend skirt - chloe
bead embellished necklace - oscar de la renta